Want to play? Get in touch!
If you would like to join our league this coming winter season, please sign up or contact us to find out more information.
Email
Our Leagues Enjoy:
10 Week Seasons Including Playoffs
Equipment & Facilities Provided
Referees, Umpires & Administrators
All Star Weekend (Pending Approval)
Extravaganza (Finals Weekend)
Connect with us:
---
Strategic Partners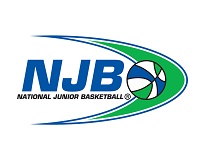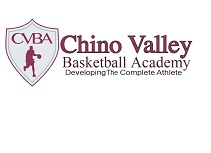 ---
Chapter Sponsors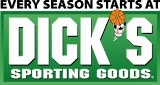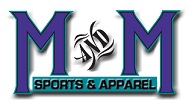 ---
2014-2015 Champions
| | |
| --- | --- |
| B1 - Runnin Rebels (Tapay) | G1 - Beast Mode (Miller) |
| B2 - Spartans (Rodriquez) | G2 - Triple Threat (Shelby) |
| B3 - Shake N' Bake (Liang) | G3 - Flight Crew (Bicera) |
| D4 - So Cal Heat (Gamez) | |
---
Winter League Registration is Open!  (Divisional & Rookie League players only)


STEP 1 : REGISTER.
1)      Registration REQUIRED to be completed on-line.   We are looking for HEAD COACHES in all divisions.
A)  Fees: Rookie Division - $85
Divisions 1 to 4 - $140
HS Div Rec - $140 (Newly added!)
2)      Payment may be made as follows:
A)     Mail or drop off payment at Parkway Postal. (RECOMMENDED)
B)     Drop off payments at our Information Sessions  
C)     On-line at time of registration. There will be a $5.00 processing fee . (We encourage everyone to pay by mail or drop off or in person during the early registration.)
**Deadline for payments is Sept 27, 2015.
***All payments by mail must be received by deadline date.
Information Sessions:
Aug 30 at Ayala Park (10am - 2pm)
Sept  5 at Dick's Sporting Goods in Chino (10am - 2 pm)
Sept 12 at Chino Hills Community Park (10am - 2pm)
STEP 2:  ATTEND MANDATORY PLAYER EVALUATION & UNIFORM SIZING.

Failure to complete the player evaluation and uniform sizing will jeopardize participation in the league. Players on the waiting list who attend the evaluation and are sized for uniforms will be given priority over those who register early but do not complete the evaluation. **Payments must be received before evaluations. Players will not be admitted without payment.
Evaluation Dates:
Sunday Sept 27, 2015 at  Chino Hills HS Gym
Division 3 Girls (Grades 3/4): 09:00am - 09:30am
Division 2 Girls (Grades 5/6): 09:30am - 10:00am
Division 1 Girls (Grades 7/8): 10:00am - 10:30am
Division 3 Boys (Grades 3/4): 10:30am - 11:30am
Division 2 Boys (Grades 5/6): 12:30pm - 01:30pm
Division 1 Boys (Grades 7/8): 02:30pm - 03:30pm
Sunday Oct 11, 2015 at Chino Hills HS Gym  
Rookie (Grade 1, Boys & Girls): 09:00am - 09:45am
Division 4 (Grade 2, Boys & Girls): 09:45am - 10:30am
HS Div 2 Boys & Girls (Grades 9/10): 11:00am - 12:00pm
HS Div 1 Boys & Girls (Grades 11/12): 12:00pm - 1:00pm
STEP 3 : WAIT TO BE CONTACTED

DRAFT DAY: TO BE ANNOUNCED
GAMES START NOV 22, 2015 SUNDAY


---